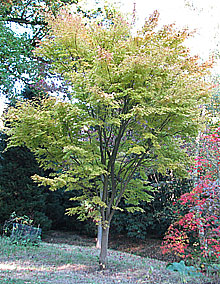 Yorkshire Tree Surgeons and Tree Work Specialists - Contractors and arboricultural consultants offering domestic and commercial tree surgery services including stump grinding, tree pruning, site clearance, tree stump removal, dead wooding, branch lopping, coppicing, tree felling and tree and shrub removal.
Tree Services in Filey, Steeton, Doncaster, Leeds, Northallerton, Sheffield, Pudsey, Dewsbury, York, Otley, Richmond, Huddersfield, Doncaster, Holmfirth, Selby, Harrogate, Wakefield, Liversedge, Skeldergate, Keighley and other areas of Yorkshire.
Advanced Trees and Grounds – Filey
Dangerous Trees Removed, Tree Felling and Pruning, Stump Grinding and Removal, Tree Dismantling and Removal, Hedge Cutting, Crown Lifting and Thinning.
81 Pasture Crescent, Filey, Yorkshire YO14 0BP
Phone: 01723 516284 Mobile: 07834 038717
Airedale Tree Surgeons Limited – Steeton
Stump Grinding, Felling, Commercial and Domestic Work, Tree Surgery, Site Clearance.
Old Council Yard, Station Road, Steeton, Yorkshire BD20 6RY
Phone: 01535 281280
Anglo Tree Tech – Doncaster
Tree Work and Site Clearance, Landscaping, Commercial Work, Pruning and Crowning, Hedge Trimming, Garden Maintenance.
25, Tenter Road, Doncaster, Yorkshire DN4 9PW
Phone: 07979 121844 / 01302 855579
Arborisk - Leeds
Broadway Hall, Broadway, Leeds, Yorkshire LS18 4RS
Phone: 0113 259 3560
---
---
Artisan Tree Management – Northallerton
Tree Felling and Pruning, Site Clearance, Emergency Work and Call Out, Landscape Surveys and Reports.
Stable End, Northallerton, Yorkshire DL7 0TD
Phone: 01642 680423 Mobile: 07971 636128
AS and OW Limited - Sheffield
9 Moor Valley Close, Sheffield, Yorkshire S20 5DZ
Phone: 07921 317375
Aspire Tree Services - Leeds
68 Garden Lane, Leeds, Yorkshire LS25 6AU
Phone: 01977 684412
B Whiteley Landscape Gardener – Pudsey
Commercial and Domestic Hard and Soft Landscaping, Maintenance Contracts, Tree Surgeons.
47 Roker Lane, Pudsey, Yorkshire LS28 9NB
Phone: 0113 322 9755 Mobile: 07981 211016
Beauchief Heritage Conservation - Sheffield
1 Clifford Road, Sheffield, Yorkshire S11 9AQ
Phone: 0114 250 8260
Beechfield Tree Services – Leeds
Tree Felling, Hedging, Dangerous Trees Removed, Pruning and Crown Reduction, Reshaping and Stump Grinding, Domestic and Commercial.
81 Lower Wortley Road, Leeds, Yorkshire LS12 4SL
Phone: 0113 3025695
Chris Warren Tree Surgeon - Dewsbury
100 Foxroyd Lane Estate, Dewsbury, Yorkshire WF12 0BD
Phone: 07707 100820
R WCopsey – Otley
Domestic and Commercial, Specialist Tree Surgeons, Felling Pruning Reshaping, Stumps Removed Conifer Control.
36, The Crossways, Otley, Yorkshire LS21 2AR
Phone: 01943 461294 Mobile Number : 07850 525 150
Crosslands – Richmond
Domestic and Commercial Tree Surgery and Tree Services. Hedge Cutting, Qualified Tree Surgeons, Grounds Maintenance.
10 White Lilac Close, Richmond, Yorkshire DL10 7DP
Phone: 01748 550450 / 01325 377755
Danum Tree Services - Doncaster
104 Westminster Crescent, Doncaster, Yorkshire DN2 6JA
Phone: 01302 369239
D W Tree Services Limited – Huddersfield
All Aspects Of Tree Work, Commercial and Domestic Welcome, Tree Felling and Stump Removal, Site Clearance and Tree Removal, All Areas Covered
425 Wakefield Road, Huddersfield, Yorkshire HD8 8QD
Phone: 01924 665396 Mobile: 07802 539177
Garden-scape – York
All Tree Work To BS3998, Tree Pruning, Felling and Dismantling, Dangerous Trees Removed, Hedge Cutting, Stump Removal and Site Clearance.
1 Springfield Cottages, York, Yorkshire YO19 5LA
Phone: 01904 488894
J E Oxley (Landscaping) Limited – Sheffield
Qualified Tree Surgeon, Domestic and Commercial, Felling, Pruning Hedge Cutting, Tree Removal Service, Also Garden Maintenance.
332 Sheffield Road, Sheffield S13 9ZE Phone: 0114 269 4134
Keighley Tree Services – Keighley
Reports, Surveys and Consultancy, Felling, Pruning and Planting, Stump Removal and Site Clearance, Hedges and Conifers, Tree Surgeons, Logs, Woodchip and Beams,
Wicken Crag, Sawmills, Halifax Road, Keighley BD22 9DH
Mobile: 07850 631 221
Kirklees Treework - Huddersfield
All Aspects of Tree Work cariied out including Stump Removal and Hedge Work, Tree Surgeons, Tree Pruning and Felling, Hedge Cutting.
387 Wakefield Road, Huddersfield HD8 8QD
Phone: 01484 502662
L.J. Deenport – Wakefield
Professional Tree Surgeons, All Aspects of Tree Work, Stump Grinding and Removal, Mobile Saw Milling, Tree Conservation, Private and Contract Work.
11 Shepstye Road, Wakefield, Yorkshire WF4 5BE
Phone: 01924 271868
Marcus Taperell Tree Surgery – Selby
Tree Surgeon, All Tree Work, Tree Felling, Tree Pruning, Stump Grinding, Wood Chipping, Site Clearance, Tree Removal.
The Whitings, Doncaster Road, Selby, Yorkshire YO8 8LA
Phone: 01757 601047
Northern Stump Cutters – Liversedge
Tree Surgeons, Stump Removal and Clearance, Quotation Service, Domestic and Commercial, Felling, Pruning, Hedges. 606 Halifax Road, Liversedge, Yorkshire WF15 8HU
Phone: 01484 501135 / 01924 566613
Rennison Tree Contractors – York
Commercial, Domestic Tree Work, Tree Felling and Dismantling, Stump Removal, Crown Lifting and Reduction, Site Clearance.
Marton Cottage Farm, Legram Lane, York O51 9PS
Phone: 01423 396115 Mobile: 07867 567730
Roxton Tree Services – Leeds
All Aspects of Tree Work,Trees Felled and Removed, Crowns Lifted and Reduced, Hedges Topped, Shaped and Pruned ,Logs and Woodchip supplied
14, The Drive, Leeds, Yorkshire LS16 6BG
Mobile: 07773 298770 Phone: 0113 322 8962
Selwyn Trees - Doncaster
All Aspects of Tree Work - Felling, Pruning, Stump Removal, Contracting-Hedge Trimming, Logs and Firewood Sales - Competitive Prices.
30 Tickhill Road, Doncaster South Yorkshire DN4 8QE
Phone: 01302 245858
Sharp Tree Services – Huddersfield
Tree Surgeons and Hedging Work,Stump Removal, All Tree Work, Felling, Pruning, Planting and Hedge Cutting, Fencing, Landscaping, Site Clearance, Firewood, Logs and Wood Chip For Sale.
Holmfield Nurseries, Long Lane, Huddersfield HD9 6EB
Phone: 01484 501462 Mobile Contact: 07976 523994
Totally Trees – Holmfirth
Professional Tree Surgeons, All Aspects of Tree Work, Pruning, Dismantling and Felling, Bracing and Limb Support, Stump Grinding, Logs For Sale.
Wellfield, Holt Lane, Holmfirth, Yorkshire HD9 3BW
Phone: 01484 769009 Mobile: 07854 806798
Wychwood Forestry – Harrogate
Tree Surgeon and Arboriculture Specialists. Private, Domestic, Contract, Utilities. Tree Replanting, Crown Lifting, Stump Grinding, Hedge Trimming, Felling, Pruning and .
40b High Street, Harrogate, Yorkshire HG3 5JU
Phone: 01423 501691 Mobile: 07903 758553
Garden Grower Gardening Advice
Yorkshire Tree Care - Tree Surgeons Arborists and Arboriculture Companies, and specialist contractors providing tree surgery and tree care services, tree felling and stump removal, coppicing, surveys, hedge pruning and trimming, tree surveys and reports, dead wooding, stump grinder hire in all areas of Yorkshire.