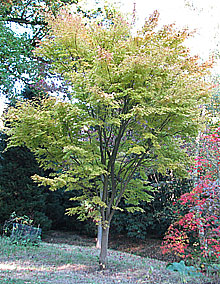 Somerset Tree Surgeons, Arboriculture and Tree Work Specialists - Contractors and arboricultural consultants offering domestic and commercial tree surgery services including stump grinding, tree pruning, site clearance, tree stump removal, dead woodin, branch lopping, coppicing, tree felling and tree and shrub removal.
Tree Services in Taunton, Wellington, Castle Cary, Shepton Mallet, Chard, Frome, Somerton, Bridgwater and other areas of Somerset.
A Plant and Tree Garden Services – Wellington
Tree Surgeon providing All Aspects of Tree Surgery, Planting, Felling, Dismantling, Hedge Laying, Trimming, Orchard and Woodland Management, Quotes.
35, Bovet Street, Wellington, Somerset TA21 8JJ
Phone: 01823 661084
Aaron Evans – Taunton
Professional Tree Surgeon, Over 15 Years Experience, Felling Preservation Pruning, Stump Removal Site Clearance, Wood Chippings and Logs For Sale, Most of Somerset Covered.
8, Queens Down, Taunton, Somerset TA3 5QY
Phone: 01643 804355
---
---
Arboricare Limited – Taunton
Professional Tree Surgeons, Tree Pruning and Tree Felling, Stump Removal, Tree Work, Surveys and Reports, Arborists.
New Rendy Farm, Taunton, Somerset TA4 1BB
Phone: 01823 215553 Mobile: 07831 108445
Ashridge Trees Limited – Castle Cary
Grove Cross Barn, Grove Cross, Castle Cary, Somerset BA7 7NJ Phone: 01963 359444
Chris Groves Associates – Wellington
Tree Surgery and Stump Grinding, Removal Of Dangerous Trees, Hedge Trimming and Pruning, Quotations, BS5837:2005 Surveys, Highest Quality Work Provided.
Wee Tree Nurseries, Wellington, Somerset TA21 9LD
Phone: 01823375071
Land Logic – Shepton Mallet
Mobile Sawmilling, Converting Timber, Logosol Chainsaw, Framing Timbers, Cladding and Weather Boarding, Timber Poles and Yurt Material.
Ditcheat Hill Farm, Ditcheat Hill, Shepton Mallet BA4 6TL
Phone: 01749 606266
Luke Spencer Tree Surgery – Chard
Professional Arborist, Sectional Felling, Reduction and Pruning, Stump Removal, Domestic and Commercial.
Withy Cottage, Chard, Somerset TA20 3JG
Phone: 01823 375121 Mobile: 07970 739569
Pearns Tree Services – Frome
All Tree Work Undertaken, Professional Tree Surgeon, Felling, Dismantling and Pruning, Hedge Work and Stump Removal, Reshaping and Planting.
17 Bath Road, Frome BA11 2HJ Phone: 01373 481210
Peter Raybould Tree Surgeon - Somerton
Tree Surgeon - Dangerous Tree Removal, Crown Reductions, Hedge Cutting, Seasoned Logs, Fencing and Patios.
11, Lion Mews, Somerton TA11 7JY Phone: 07878 421133
Sedgemoor Tree Surgeons Limited – Bridgwater
All Aspects of Tree Surgery, Logs and Woodchip Mulch for sale, Private and Contract Work.
4 River View, Bridgwater, Somerset TA5 2RE
Phone: 01278 552 701 Mobile: 07834 360 801
Somerset Tree Services - Bridgwater
25 St John Street, Bridgwater TA6 5HR Phone: 01278 458795

Garden Grower Gardening Advice
Somerset Tree Care - Arborists, Tree Surgeons and Arboriculture Companies, businesses and specialist contractors providing tree care services, tree felling, coppicing, surveys, hedge trimming, reports, deadwooding, stump grinder hire, stump removal in all areas of Somerset.