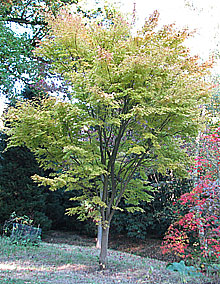 Oxfordshire Tree Surgeons and Tree Work Specialists - Contractors and arboricultural consultants offering domestic and commercial tree surgery services including stump grinding, tree pruning, site clearance, tree stump removal, dead wooding, branch lopping, coppicing, tree felling and tree and shrub removal.
Tree Services in Banbury, Henley-On-Thames, Wallingford, Chipping Norton, Oxford, Thame and other areas of Oxfordshire.
Absolute Tree Care – Banbury
Tree Surgery and Arboriculture, Site Clearance, Tree Felling, Pruning and Hedges, Commercial and Domestic Work, Leylandii and Conifer Specialist.
4Hempton Road, Banbury, Oxfordshire, Oxfordshire OX15 0QH
Mobile: 07788 513780
Acorn Tree Surgeons - Banbury
2 The Leys, Stratford Road, Banbury, Oxfordshire OX15 6QW
Phone: 07789 645140
Baywest Arborists – Henley-On-Thames
Tree Surgeons, Tree Supply and Planting, Felling, Pruning and Reshaping, Hedge Trimming Quotes.
Hollytree Cottage, Stoke Row Road, Henley On Thames, Oxfordshire RG9 5NS
Phone: 01491 521336 / 01189 077602
Green Graft Tree Surgeon - Wallingford
21, Station Road, Wallingford, Oxfordshire OX10 9PT
Phone: 07912 313521
Jempsons Garden Services – Chipping Norton
Turfing and Hedge Cutting, Hard and Soft Landscaping, Garden design and build, Tree surgeons, pruning and felling, Garden maintenance and clearance, Garden and Lawn Care.
5, Coombes Close, Chipping Norton, Oxfordshire OX7 6BU
Phone: 01993 221159 Mobile: 07920 026200
---
---
Jenks Oxford Limited – Wallingford
Tree Felling and Pruning, Tree Surveys, Diseased or Unstable Trees, Stump Removal, Site Consultations.
Unit 4,Queenford Farm, Wallingford, Oxfordshire OX10 7PH
Phone: 01865 598641
N Payne - Henley-On-Thames
Domestic and Commercial Arborists and Tree Surgeons, All Aspects of Tree Work, Tree Stump Grinding and removal, Hedge Reductions, Reshaping and Tree Felling.
5 Coates Lane, Henley-On-Thames, Oxfordshire RG9 6EE
Phone: 01491 521150
Oxford Tree Surgeons – Oxford
All Aspects Of Tree Care, Pruning, Felling, Reductions, Hedge Cutting, Waste Recycled, Friendly, Professional Service, Advice, Competitive Quotes.
75 Bagley Close, Oxford, Oxfordshire OX1 5LT
Phone: 01865 596055 Mobile: 07899 040178
Ringrose Tree Services – Oxford
Crown Reductions, Cable Bracing, Stump Grinding, Sectional Felling, Plant Health Care.
Blagrove Lodge, Fox Lane, Oxford, Oxfordshire OX13 6DE
Phone: 01865 597096 / 01235 423224
Roderick Baird Limited – Henley-On-Thames
The Yard, Henley-On-Thames, Oxfordshire RG9 6RP
Phone: 01491 571304
South Bucks Tree Surgeons - Thame
Grove Hill Farm, Manor Road, Thame, Oxfordshire OX9 3QT
Phone: 01494 681313
TreeScape Oxford - Oxford
15, Sandfield Road, Oxford, Oxfordshire OX3 7RN
Phone: 01865 742407
Garden Grower Gardening Advice
Oxfordshire Tree Care - Tree Surgeons Arborists and Arboriculture Companies, businesses and specialist contractors providing specialist tree care services, tree felling and stump removal, coppicing, surveys, hedge pruning and trimming, tree reports, deadwooding, stump grinder hire in all areas of Oxfordshire.