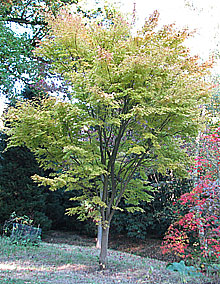 Lancashire Tree Surgeons and Tree Maintenance Specialists - Tree consultants and professinal arboricultural businesses providing domestic and commercial tree surgery and tree work services including tree pruning, site clearance, stump grinding and tree stump removal, dead wooding, branch lopping and pruning, coppicing, tree felling and tree and shrub removal.
Tree work Services in Manchester, Colne, Ashton-Under-Lyne, Bolton, Rochdale, Preston, Wigan, Chorley, Oldham, Skelmersdale and other areas of Lancashire.
A Cut Above Tree Surgery - Manchester
Elmswood, 26, Whalley Road, Manchester, Lancashire M16 8AB Phone: 07834 788096
A. Binns Tree Surgeons and Company Limited - Colne
Felling, Dismantling, Pruning, Hedging and Planting, Wood Chipping, Local Authority Approved, NPTC Certified, Arboriculture Reports, Surveys.
Knarrs Hill Cottage, Warley Wise Lane, Colne BB8 7ES
Phone: 01282 503166 / 01282 870814
A. Fraser Tree Services - Manchester
16 Russell Road, Manchester, Lancashire M16 8DL
Phone: 07845 685803
Alderwood Tree Care - Manchester
36 Houghend Avenue, Chorlton Manchester M21 7SB
Phone: 07747 166423
Ash Tree Surgeon – Manchester
Tree Surgery, Felling Pruning, Conifers, Hedge Work, Tree Planting, Tree Cutting, Tree Removal, Tree Crowning, Firewood To Order
18 Foxdenton Drive, Manchester, Lancashire M32 9EJ
Phone: 07572 372091
---
---
Ashley Edge Garden Services – Bolton
Gardeners, Garden Maintenance, Tree Work and Grass Cutting, Hedge Cutting and Fencing, Domestic and Commercial, Garden Clearances and Tidy Ups.
28 Ainsworth Hall Road, Bolton BL2 5SB
Mobile: 07961 645620
B Hall Tree Surgeons - Ashton-Under-Lyne
Crown Lifting and Thinning, Pollarding and Pruning, Felling, Thinning and Reductions, Logs
10, Ash View, Ashton-Under-Lyne, Lancashire OL6 8JW
Phone: 07786 156365 / 0161 343 6294
Beechwood Tree and Garden - Rochdale
Domestic and Commercial Gardens, Fully Qualified Tree Surgeon, Hedge Shaping, Removal, Lawns Laying and Repair Service, Pruning and Weeding, Site Clearance.
17 Heath Road, Rochdale, Lancashire OL12 9JY
Phone: 01706 370854
Belmont Tree Surgeons - Bolton
2 Sunnymead Avenue, Bolton, Lancashire BL1 8TG
Phone: 07960 702451
Blue Oak Tree Services - Manchester
5 Green Walks, Manchester, Lancashire M25 1DS
Phone: 0161 773 3666
C.P Grimshaw – Wigan
Commercial and Domestic, Felling and Pruning Stump Removal, Tree Work, Estimates, Clearance Specialist.
Bradley Hall Trading Estate, Bradley Lane, Wigan WN6 0XQ
Phone: 01257 422050
Climb and Cut - Preston
3 Orchard Avenue, Preston, Lancashire PR4 4XE
Phone: 07855 449807
Corners Trees And Gardening Services - Preston
51 Lowthorpe Road, Preston, Lancashire PR1 6SB
Phone: 07980 058192
Cornthwaite Tree Care – Chorley
Tree Surgery Felling and Pruning, Stump Removal and Stump Grinding, Logs and Wood Chip Supplied, Bulk Logs Delivered, Domestic Commercial Tree Care.
69 Park Road, Chorley PR7 1QZ Phone: 01257555091
CR Gardening Services – Bolton
Tree Felling, Stump Grinding, Site Clearance, High Climbing Tree Surgeons, Hedge Cutting and Pruning.
6 Anderby Walk, Bolton, Lancashire BL5 3BW
Phone: 01942 365418 / 01942 365418
Green Charter - Manchester
Carlton Mansions, 20 Carlton Road, Manchester M16 8BB
Phone: 07773 772101
Extons Tree Services – Manchester
Tree Surgeon Specialists, Tree Felling, Hedge Trimming, Crown Reduction and Thinning, All Debris Removed.
Unit 9/10, Westbrook Trading Estate, Manchester M17 1AY
Phone: 07736 255708
JustTreesUK - Preston
Fir Cottage, Fleetwood Old Road, Preston, Lancashire PR4 3HE
Phone: 0845 5193944
J K Tree Care - Preston
4 Sunnyside Avenue, Preston, Lancashire PR4 1BJ
Phone: 07837 051817
Mad About Trees Limited – Oldham
Tree Felling - Stump Grinding, Crown Thinning – Conifers, Crown and Hedge Reducing, Site Clearance - All Tree Work, Tree Surgeon All Areas Covered.
Unit 11B Woodend Mills, Woodend Street, Oldham OL4 5TL
Phone: 01616 330114
Monkey Men Tree Services - Skelmersdale
416 Ormskirk Road, Skelmersdale, Lancashire WN8 9NP
Phone: 0845 6439181
Paul Crabtree - Preston
7 Meolsgate Avenue, Preston, Lancashire PR4 6BL
Phone: 01772 815802
Tree and Landscape Services – Rochdale
All Aspects of Tree Surgery, Large and Dangerous Trees, Tree Planting Schemes, Ground Maintenance and Landscape.
3 Amy Street, Rochdale Lancashire OL12 7NJ
Phone: 07882 995429
Treestyle Arboriculture - Manchester
21 Lincoln Avenue, Manchester, Lancashire M32 9TU
Phone: 0161 282 8430
Working Woodlands - Wigan
56 Runshaw Avenue, Wigan, Lancashire WN6 9JN
Phone: 07778 858326
Garden Grower Gardening Advice
Lancashire Tree Care - Tree Surgeons Arborists and Arboriculture Companies, businesses and specialist contractors providing specialist tree care services, tree felling and stump removal, coppicing, surveys, hedge pruning and trimming, tree reports, deadwooding, stump grinder hire in all areas of Lancashire.