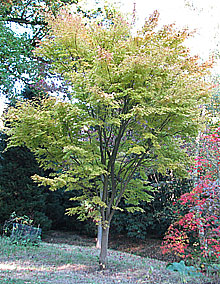 Cambridgeshire Tree Surgeons and Tree Work Specialists - Contractors and arboricultural consultants offering domestic and commercial tree surgery services including stump grinding, tree pruning, site clearance, tree stump removal, dead wooding, branch lopping, coppicing, tree felling and tree and shrub removal.
Tree Services in Cambridge, St. Ives, Ely, Huntingdon, Cottenham, Teversham and other areas of Cambridgeshire.
All Areas Tree Care – Cambridge
All Aspects of Tree Surgery, Felling, Pruning, Hedging, Stump Removal, Private and Contact Work.
19 Sunningdale, Fen Road, Cambridgeshire CB4 1UN
Phone: 01223 426642 Mobile: 07766 176001
Atlas Tree Surgery – Cambridge
20 Drings Close, Cambridge CB24 5NZ
Phone: 01954 201 892
Bryan Mutter – St. Ives
Dangerous Tree Removal, Hedges Trimmed, Stump Grinding and removal, Garden Maintenance.
21 Harris Crescent, St Ives, Cambridgeshire PE27 4TE
Phone: 01480 271720
CGM (Cambridge) Limited - Cambridge
160 Histon Road, Cambridge CB24 8UG
Phone: 01223 841407
Eastern Landscape Service - Cottenham
27 High Street, Cottenham, Cambridge CB4 8SA
Phone: 01954 250338 Mobile 0831 123533
Eastern Tree Surgery- Teversham
71b High Street, Teversham, Cambridgeshire CB1 5AG
Phone: 01223 292110
Gardenworks Tree Surgery and Forestry – Cambridge
Comprehensive Tree Surgery and Arboricultural Contracting, Tree Planting and Selection, Arboricultural Consultancy.
4 Pettits Close, Cambridge CB21 5BJ
Phone: 01223 880643
Green Wood Tree Surgery – Ely
Tree Felling, Tree Pruning, Tree Planting, Tree Surgery, Hedge Cutting and Trimming, Commercial and Domestic.
9 Coates Drove, Ely CB7 5SJ Phone: 01638 780 188
J and S Anglian Landscaping Services – Peterborough
Tree Work Specialists, Complete Landscaping Service, Pruning, Topping, Felling, Patios and Driveways,Competitive Rates.
31 Broadway, Peterborough, Cambridgeshire PE6 0BJ
Phone: 01733 300689 Mobile: 07780 932147
Jeff Rowlett Tree Surgery – Peterborough
Seasoned Hardwood Fire Logs, Available All Year Round, Tree Surgeon, Landscaping, Tree Planting.
24 Donaldson Drive, Peterborough, Cambridgeshire PE4 7XH
Phone: 01733 655379
John Talbot Tree Surgery – Huntingdon
Tree Surgeon, Tree reduction and thinning, Tree felling and stump removal, Dangerous trees removed, Hedge trimming and shaping, Garden maintenance.
28 Bath Crescent, Huntingdon, Cambridgeshire PE28 2EH
Phone: 01480 270918 Phone: 01480 273976
Richardson Tree Surgery - Cambridge
All Aspects of Tree Surgery, Hedge Cutting and Tree Planting, Experienced, Qualified Staff, Pruning, Reductions, Bracing.
76 Hillcrest, Cambridge, Cambridgeshire CB3 8TQ
Phone: 01954 203836 Mobile Number : 07799 386005
Scenic Gardens Limited - Peterborough
Complete Tree Surgery Service - Domestic and Commercial Work, Tree Felling, Pruning and Shaping, Hedge Trimming, Storm Damaged.
92 Eyebury Road, Peterborough PE6 7TD
Phone: 01733 301370
Terry Hall Landscapes - Peterborough
2, Plough Lane, Peterborough, Cambridgeshire PE6 7SR
Phone: 01733 810812
Town and Country Tree Surgery – Cambridge
47 Malletts Road, Cambridge CB1 9EZ
Phone: 01223 240396
Garden Grower Gardening Advice
Cambridgeshire Tree Care - Tree Surgeons Arborists and Arboriculture Companies, businesses and specialist contractors providing specialist tree care services, tree felling and stump removal, coppicing, surveys, hedge pruning and trimming, tree reports, deadwooding, stump grinder hire in all areas of Cambridgeshire.