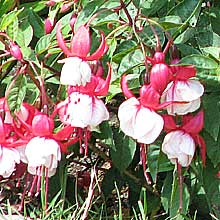 Cumbria has a good variety of Garden Centres that stock a wide choice of garden products for sale for the amateur or professional gardener.
Garden Centres in Cumbria sell products such as bedding plants, spring and summer bulbs, pots, herbs, trees, shrubs, flower seeds, vegetable seeds, tubs, sheds, compost, garden furniture, topsoil, fencing, paving, planters, greenhouses, rakes, hoes, patio heaters, statues, garden ornaments, water features, lawnmowers and other garden sundries.
To help you to find a garden centre close to you in Cumbria we have a directory of garden centres in Penrith, Egremont, Ulverston, Rockliffe, Grange-Over-Sands, Carlisle, Brampton, Kendal, Seascale, Wigton, Cockermouth, Keswick, Kirkby Stephen, Dalton-In-Furness, Ambleside, Whitehaven, Broughton-In-Furness and other areas of Cumbria
Aero Nurseries and Garden Centre – Rockliffe
Traditional Garden Centre, Seasonal Bedding Plants, Basket Plants, Bulbs, Tubs, Fruit and Vegetable Plants, Shrubs, Conifers, Perennials, Peat, Compost, Stone Ornaments.
Harker Road Ends, Rockcliffe, Carlisle, CA6 4HQ
Phone : 01228 581233
Boonwood Garden Centre - Seascale
Gosforth, Seascale, Cumbria CA20 1BP
Phone: 019467 25330
Bramley's Garden Centre - Penrith
Hill Top House, Shap, Penrith, Cumbria CA10 3LE
Phone: 01931 716265
Crooklands Garden Centre – Dalton-In-Furness
Crooklands Brow, Dalton-In-Furness, Cumbria LA15 8JH
Phone: 01229 464225
Foxfield Garden Centre – Broughton-In-Furness
The Laurels, Foxfield, Broughton-In-Furness, Cumbria LA20 6BT
Phone: 01229 716318
Good Companions – Egremont
Potting Peat and Compost, Hardy Plants . Bedding, Fertilisers, Seeds . Vegetable Plants, Decorative Aggregates, Restaurant On Site.
Seaview Nurseries, Egremont, CA22 2UQ
Phone: 01946 823324
Grasmere Garden Centre Limited - Ambleside
Church Stlye, Grasmere, Ambleside, Cumbria LA22 9SW
Phone: 015394 35255
Hazel Dene Garden Centre - Penrith
Hazel Dene, Culgaith, Penrith, Cumbria CA10 1QF
Phone: 01768 882520
Hillfoot Garden Centre – Ulverston
Quality Garden Centre, Fish, Furniture, Seeds, Tools, Sheds, Garages, Fencing Turf, Pond Supplies Furniture Patios, Plants Shrubs, Greenhouses.
Country Road, Ulverston, Cumbria LA12 7SE
Phone: 01229 441240
Houghton Hall Garden Centre - Carlisle
Houghton, Carlisle, Cumbria CA6 4JB
Phone: 01228 400610
Lakeland Hanging Baskets - Kendal
The Lodge, High Gregg Hall Farm, Under Barrow, Kendal, Cumbria LA8 8BL Phone: 07890 653743
Leslie – Carlisle
Suppliers Of Quality Hardy Plants, Trees and Shrubs. Always A Good Selection Available.Also Compost, Mulch and Tubs.
Holly House Nurseries, Durdar Road, Carlisle, Cumbria CA2 4TR
Phone: 01228 583372
Longwood Garden Centre - Wigton
Wigton Road, Silloth, Wigton, Cumbria CA7 4PQ
Phone: 016973 32465
Little Dodd Garden Centre - Keswick
Underskiddaw, Keswick, Cumbria CA12 4PY
Phone: 017687 73491
Lune Spring Garden Centre – Kirkby Stephen
Oak Dell, Newbiggin-on-Lune, Kirkby Stephen,
Cumbria CA17 4NS Phone: 07870 581523
Lamberlea Pond and Garden Centre - Egremont
Nethertown, Egremont, Cumbria CA22 2UH
Phone: 01946 820536
Moota Garden Centre - Cockermouth
Moota, Cockermouth, Cumbria CA13 0QA
Phone: 016973 23848
Oakbank Nursery Gardens – Brampton
Bedding Plants and Shrubs, Vegetables, Cut Flowers, Garden Furniture and Sheds, Unusual Garden Ornaments, Pots, Ponds, And Water Features, Tea Room With Home Made Food.
Longtown Road, Brampton, Cumbria CA8 2AB
Phone: 01697 924016
Oakhurst Garden Centre - Cockermouth
Oakhurst, Lamplugh Road, Cockermouth, Cumbria CA13 0QN
Phone: 01900 822180
Southern Lakeland Nurseries – Grange-Over-Sands
Garden Centre and Coffee Shop, Fresh Cut Flowers, Trees and Shrubs, Bedding Plants, Seeds, House Plants, Compost, Fencing and Garden Equipment.
Station Road, Cark In Cartmel, Grange-Over-Sands,
Cumbria LA11 7JZ Phone: 0153 95 58237
Tarn Road Nurseries – Brampton
Tarn Rd, Brampton, Cumbria CA8 1QY
Phone: 01697 73781
The Pot Place – Penrith
Pots, Plants and Ornaments, Arches Arbours, Wooden Benches, Water Features and Fountains, Tea Room and Gift Shop, Friendly Specialist Advice.
Station Yard, Plumpton, Penrith, Cumbria CA11 9PA
Phone: 01768 885500
Whitehaven Garden Centre Limited - Whitehaven
Unit 19, Meadow Road, Whitehaven, Cumbria CA28 8EJ
Phone: 01946 67297
Garden Grower Gardening Advice
Garden Centres by County
Listing of Garden Centres in Cumbria selling plants, shrubs, pots, garden furniture, Lawnmowers, vegetable seeds, propagators, Lawn feed and weed products, garden ornaments, Greenhouses, trees, fertilisers, compost, bird feed, plug plants, bulbs, gardening tools, Garden pots, planters, garden sheds, statues, bird feeders, rakes, hoes, fencing and all types of garden sundries.