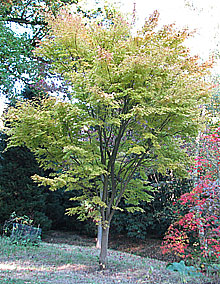 Suffolk Tree Surgeons, Arboriculture and Tree Work Specialists - Contractors and arboricultural consultants offering domestic and commercial tree surgery services including stump grinding, tree pruning, site clearance, tree stump removal, dead woodin, branch lopping, coppicing, tree felling and tree and shrub removal.
Felixstowe, Eye, Newmarket, Bury St Edmunds,
Ipswich, Saxmundham, Stowmarket, Sudbury,
Woodbridge, Bures and other areas of Suffolk.
Anglia Tree Contractors Limited - Newmarket
Long Established Tree Surgeons, Felling, Pollarding, Shaping, Stump Grinding, Hedging, Qualified and Experienced, Comprehensive Advice and Care.
2 Derby Way, Newmarket, Suffolk CB8 0DD
Phone: 01638 665781
Anglia Tree Surgeons – Felixstowe
Qualified Tree Specialists, Tree Reshaping and Reduction, Tree Lopping and Topping, Tree Felling, Pollards, Sectional Dismantling.
59 Maidstone Road, Felixstowe, Suffolk IP11 9EE
Phone: 01394 671319
---
---
Arborvation - Eye
The Manse, New Street, Eye, Suffolk IP21 5JJ
Phone: 01379 384763
Care For Trees Limited – Newmarket
Tree Surgeon and Tree Work Tree Consultancy, Tree Pruning, Shaping, Quotations.
Dowells Farm, Newmarket, Suffolk CB8 9HU
Phone: 01440 820323
DM Tree and Landscape – Bury St Edmunds
Tree Surveys and Reports, Tree Surgeon, Tree Surgery, Arborists, Stump Grinding, Domestic and Commercial Fencing, Soft and Hard Landscaping.
103 Folly Road, Bury St Edmunds, Suffolk IP28 7BT
Phone: 01638 717947 Mobile: 07740 741712
Elite Plant Hire – Ipswich
Specialist Tree Surgeon providing All Aspects of Tree Work, Stump Grinding, Fencing and Grounds Maintenance, Chipper and Platform Hire.
306 Main Road, Ipswich, Suffolk IP5 2PS
Phone: 01473 635193
Garwood's Of Suffolk - Eye
Millstone Cottage, Mill Lane, Eye, Suffolk IP23 7JP
Phone: 07880 528142
Green Man Horse Logger and Woodland - Stowmarket
Lewis Farm, Pettaugh Road, Stowmarket, Suffolk IP14 6AU
Phone: 01473 890569
Hunts Tree Surgery - Woodbridge
Old Rectory Cottage, Ashe Road, Woodbridge, Suffolk IP12 2QY
Phone: 01394 460536
Jacksons Garden Landscape Services - Sudbury
Landscaping and Design, Tree Surgery.
Little Oaks, High Street, Sudbury, Suffolk CO10 8AS
Phone: 01787 324566
Native Gardens and Forestry Limited Tree Specialists - Woodbridge
Tree Surgeon Specialist, Tree Care and Forestry Work, Stump Grinding and Tree Felling, Crown Thinning and Reduction.
11 Hill Farm Cottages, Woodbridge, Suffolk IP12 3PY
Phone: 01394 331641 Mobile: 07980 914954
Richard Fordham Tree Surgeons - Bures
Dowling Road, Bures, Suffolk CO8 5AY
Phone: 01787 227713
R L R Tree Care – Ipswich
Tree Surgeon, Tree Felling and Dismantling, Hedge and Shrub Pruning, Conservation Pruning, Tree Crown Reduction, Tree, Forestry and Woodland.
11 Farthings Went, Ipswich, Suffolk IP9 2UJ
Phone: 01473 357037
Shaun Wright Tree Services - Saxmundham
2 Woodside Cottages, Grove Road, Saxmundham,
Suffolk IP17 1PP Phone: 07792 872480
Suffolk Tree Services
The Woodyard, Brent Eleigh Road, Sudbury, Suffolk CO10 9PE
Phone: 01787 319200
Garden Grower Gardening Advice
Suffolk Tree Care - Arborists, Tree Surgeons and Arboriculture Companies, businesses and specialist contractors providing tree care services, tree felling, coppicing, surveys, hedge trimming, reports, deadwooding, stump grinder hire, stump removal in all areas of Suffolk.