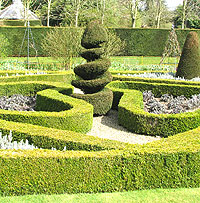 A useful online garden guide to help you to find a Landscape Gardener or garden services in Devon.
Good Expert Advice from an experienceid professional gardener can make all the difference to the look of your garden and provide a beautiful garden space for you to enjoy for many years into the future
A.F Brown and Sons Limited – Totnes
Complete Garden Restoration, Drystone and Mortared Walling, Paved/Block Patios and Paths, Decking, Fencing, Gates, Lawns, Turfed or Seeded.
Gatcombe Mill, Littlehempston, Totnes, Devon TQ9 6LW
Phone: 01803 864871
Abbey Garden Services – Plymouth
Commercial and Domestic, Soft and Hard Landscaping, Planting, Pruning, Turf Laying, Fencing, Patios, Brick Paving, Tree Or Stump Removal, Grass Cutting, Quotes, Garden clearance, Garden designers, Garden fencing, Garden maintenance, Garden makeovers, Garden services, Hard landscaping, Landscape architects, Landscapers.
113, Ladysmith Road, Plymouth, Devon PL4 7NW
Phone: 01752 426 080 Mobile: 07779 349647
AC Landscape and Tree Work – Newton Abbot
All Aspects Of Landscaping, Garden Clearance, Planting, Supply and Fit, Fencing, Patios, Paving, Logs, Slope Correction, Decking, Quotes and Advice.
4, Sandygate Mill, Newton Abbot, Devon TQ12 3PD
Phone: 01626 355238
Acer Landscapes – Exeter
Landscaping, Gardens Designed and Created, Water Gardens and Ponds, Contract Maintenance, Driveways and Patios, Paths and Brickwork.
3, Thompson Road, Exeter, Devon EX1 2UB
Phone: 01392 235101
All Aspects of Gardening - Torquay
30, Drake Avenue, Torquay, Devon TQ2 6JL
Phone: 07954 192648
Apple Gardening Services - Plymouth
112, Cunningham Road, Plymouth, Devon PL5 4PU
Phone: 07778 028226
ASG Landscapes - Exeter
33, Whiteway Drive, Exeter, Devon EX1 3AL
Phone: 01392 424794
Back To Nature Gardening – Kingsbridge
Landscaping and Design, Domestic and Commercial, Friendly and Reliable, Fully Insured, Covering The South Hams.
23 Elmwood Park, Kingsbridge TQ7 4SA
Phone: 01548 550920 Mobile: 07813 120538
Birbeck Landscaping – Newton Abbot
Grass Cutting, Hedge Trimming, Turfing, Landscaping, Fencing, Grounds Maintenance, Domestic And Local Authority.
Highlands, Orley Road, Newton Abbot, DevonTQ12 5SA
Phone: 01803 813678
City Gardens – Exeter
Chelsea Flower Show Medallists, Private and Commercial, Design Service Available
18 North Avenue, Exeter EX1 2DU Phone: 01392 344132
Devon Tree Services – Newton Abbot
Landscape and Garden Maintenance, Domestic and Commercial, Fully Insured Company, Small and Large Design Projects, General Garden Overalls, Construction Site Restructure.
Little Acre, Newton Abbot, Newton Abbot, Devon TQ12 5TR
Phone: 01548 801049 Phone: 01752 426088
Freshgreen Garden Design - Exeter
169, Pennsylvania Road, Exeter, Devon EX4 5BG
Phone: 01392 422769
Gregs Garden Services – Bideford
Complete Garden Design, Installation, Hard and Soft Landscaping,Commercial and Domestic, Garden Maintenance.
3, Eastbourne Terrace, Bideford, Devon EX39 1HG
Phone: 01237 472057
Handy Harry – Ottery St Mary
Farming, Landscapers, Garden Clearance, Turfing Services, Pruning, Garden Maintenance. 18, Winters Lane, Ottery St. Mary, Devon EX11 1AR Phone: 01404 811391
John Mulberry Landscaping – Exeter
Patios and Water Gardens, Stonework a Speciality, Established 1979, Highly Recommended, Devon County Show Gold Award, Fencing and Decking.
11 North Avenue, Exeter, Devon EX1 2DU
Phone: 01392 251319
Landscape Design and Build Services – Barnstable
D.Bachell B.A Hons DIP L.A, Qualified Landscape Architects, Environmental Designs, Trading For Over Ten Years, References Available, Call For Details.
Yarnacott Corner, Barnstaple, Devon EX32 0QT
Phone: 01271 830745 Duncan: 07886 302519
Lynwood Landscapes – Crediton
Garden Makeover Specialists, All Aspects Of Landscaping, Patios, Decking, Pergolas, Paths, Planting, Fencing.
3 High Street, Crediton EX17 3JR Phone: 01363 774903
Mark on the Landscape – Exeter
Landscaping, Design, Gardens and Driveways, Estimates, Covering South Devon, Call Now.
35, Rifford Road, Exeter EX2 5JT
Phone: 07817 773827 / 01392 495939
M and N Landscapes – Teignmouth
Over 25 Years Experience, Enquiries Welcome, Reassuringly Experienced, Patios, Driveways, Paths, Walls.
43, Woodland Avenue, Teignmouth, Devon TQ14 8UU
Phone: 07517 488826
M G Wale Landscapes Limited - Sidmouth
Full BALI Member, APL and HTA Member, All Hard and Soft Landscaping, Design And Construction, Domestic And Commercial, Award Winning Company.
84, Winslade Road, Sidmouth, Devon EX10 9EZ
Phone: 01395 514766
Redbay Design Landscape Consultancy – Torquay
Chartered Landscape Architect, Dedicated Landscape Practice, Full Consultancy Service, Residential and Commercial, Comprehensive Planning Service, Design and Landscape Management.
Studio 5, Torquay TQ2 6XA Phone: 01803 220767
R and R Services Limited - Cullompton
Driveways and patios, Ponds, Waterways, Drainage, Paving, Excavation and Groundworks, Fencing and Decking, Project Construction.
Four Oaks, Miry Lane, Cullompton, Devon EX15 2HA
Phone: 01884 210833
Robin Francis and Sons – Honiton
Hard Landscaping and Groundworks, Driveways, Patios and Paths, Block and Natural Stone Paving, Sandstone, Gravel, Concrete, Hard, Softwood Fencing and Gates.
1 Hamlet Cottages, Honiton, Devon EX14 3PB
Phone: 01404 511160 Mobile: 07971 406263
Sid Valley Landscapers – Exeter
Full Garden Landscaping, Large and Small Projects, Garden Makeovers, Garden Renovation, Qualified Arborists.
Rutton Farm, Exeter, Devon EX5 2NX
Phone: 01395 201290 Mobile: 07880 797613
Garden Grower Gardening Advice
Devon Landscape Gardeners, commercial landscape maintenance and garden design companies for landscape garden ideas and specialists in hard and soft garden landscaping and design services. New lawn turfing, planting plans, hedge trimming grass cutting, paving, driveway design and construction of garden water features in Devon UK.