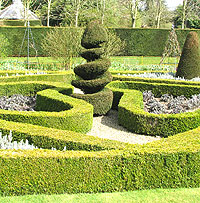 An online gardening guide to help you to find a Landscape Gardener or Landscape Architect in Dorset.
Contact a professional Landscaping Services company to help you to redesign and re-landscape your garden.
Expert Advice can make all the difference to the final result and provide a beautiful space for you to enjoy for years to come.
A. Reeks Fencing and Landscaping – Bournemouth
Garden Design and Construction, Paving, Patios, Decking, Ponds and Water Features, Planting, Turfing, Garden Fencing, Grounds and Garden Maintenance.
14, Ibbett Road, Bornemouth, Dorset BH10 5HP
Phone: 01202 521211
Abbey Landscapes - Poole
155a Rossmore Road, Poole, BH12 2HG
Phone: 01202 387994
Acorn Gardenworks – Shaftesbury
Landscaping and Construction, Paving and Block Paving, Patios and Terraces, Fencing, Decking, Woodwork, Garden Turfing and Reseeding, Planting and Restoration.
Myrtle Farm, Guys Marsh, Shaftesbury, Dorset SP7 0AQ
Phone: 01747 485014
Acorn Landscapes – Poole
Landscaping and Garden Design, Turing, Fencing and Gates, Patios And Paving, Jungles Tackled, Waste Removal.
39 Berkeley Avenue, Poole, BH12 4HZ Phone: 01202 383768
Alpine Garden Services - Poole
7 Mellstock Road, Poole, Dorset BH15 3DN
Phone: 01202 665923
Appletree Landscapes Limited – Wimborne
Domestic and Commercial Garden Maintenance, Turfing, Fencing, Landscaping, Hedge and Tree Work
Lower Rowe, Wimborne, Dorset BH21 7DZ
Phone: 01202 882913
Banyards – Wimborne
Patios-decking-block Paving, Turfing-planting-ponds, Rockeries-drainage, Tree Work-felling-pruning, Grounds Maintenance, Interior Landscaping.
Nettletree Farm, Horton Heath, Wimborne, Dorset BH21 7JN
Phone: 01202 230457
Brookside Garden Services – Ferndown
Garden Ponds and Water Features, Patio and Driveway Cleaning and Sealing
37 Mannington Way, Ferndown, Dorset BH22 0JE
Phone: 01202 906236
Classic Landscaping - Poole
31, Bradstock Close, Poole, Dorset BH12 4BT
Phone: 07899 983666
Douglas Hutchins Landscaping and Driveway Specialist – Bournemouth
Patios, Paths, Driveways, ully Insured Family Business, Fencing, Decking, Gates, Artificial Lawns, Quotes and Friendly Advice. 38 Carlton Road, Bournemouth, BH1 3TG
Phone: 01202 576563
Earthworm Landscapes - Wimborne
7, Crescent Road, Wimborne, Dorset BH21 1BJ
Phone: 07811 946830
Edens Landscapes - Wimborne
Merley Bird Gardens, Wimborne, Dorset BH13 2RS
Phone: 01202 577852
Himalayan Landscaping Limited - Dorchester
5, Greenford View, Dorchester, Dorset DT2 0AS
Phone: 01300 321159
Icando – Poole
Block Paving, Hard Landscaping, Soft Landscaping, Fencing, Landscape Design, Decking, Natural Stone Paving, Turfing, Driveway Paving, Patios, Garden Maintenance.
139, Hewitt Road, Poole, Dorset BH15 4QE
Phone: 01202 906934 Phone: 07941 949776
J.M.C Services - Bournmouth
41 Green Lane, Bournemouth BH10 5LE
Phone: 01202 776701
Martin Gordon Landscapes Limited – Wimborne
Classic and Contemporary Design, Low Maintenance Gardens, Garden Walls and Paving, Pergolas and Shelters, ard and Soft Landscaping, Plant Planning and Planting.
380, Wimborne Road West, Wimborne BH21 7NN
Phone: 01202 924548
OJC Landscapes – Christchurch
Hard and Soft Landscaping, Paving, Fencing and Decking, Planting, Turfing, Tree and Hedge Work, Water Features, Free No Obligation Quotation.
48 Windsor Road, Christchurch, Dorset BH23 2EE
Phone: 01202 471034 Mobile: 07880 867072
Queen Thorne Landscapes – Sherborne
Purveyor Of The Finest Gardens, Design and Consultation, Domestic and Commercial Hard and Soft Landscaping,
Bespoke Built Features, Lawn Installation Specialists. Barton Farm, Sherborne, Dorset DT9 4SU
Phone: 01935 850848
St. Mary Services – Blandford Forum
Patios, Block Paving, Fencing, Decking, Water Features, Gates and Garden Brickwork, Wrought Iron Gates and Railings.River Lane, Blandford Forum, Dorset DT11 9NZ Phone: 01258 451333
Southern Landscaping - Ferndown
1, Highmead, Ferndown, Dorset BH22 9DU
Phone: 01202 576563
William Ronald Landscapes LLP – Weymouth
Garden Design and Maintenance, Tree and Shrub Planting, Decking, Lawns, Turfing, Landscape Design Construction, Hard and Soft Landscaping, Ponds, Water Features, Paving.
448, Chickerell Road, Weymouth, Dorset DT3 4DH
Phone: 01305 770708
Garden Grower Gardening Advice
Dorset Landscape Gardeners and Garden landscaping contractors businesses and garden design companies that specialise in hard and soft garden landscaping and design services, lawn turfing and seeding, planting plans, hedge trimming grass cutting and garden maintenance, paving and driveway design and construction of garden water features in Dorset.